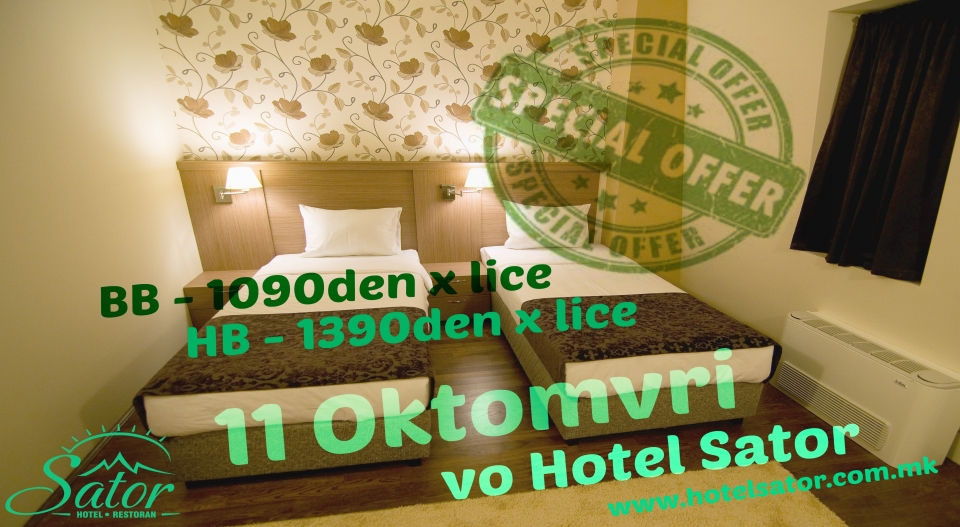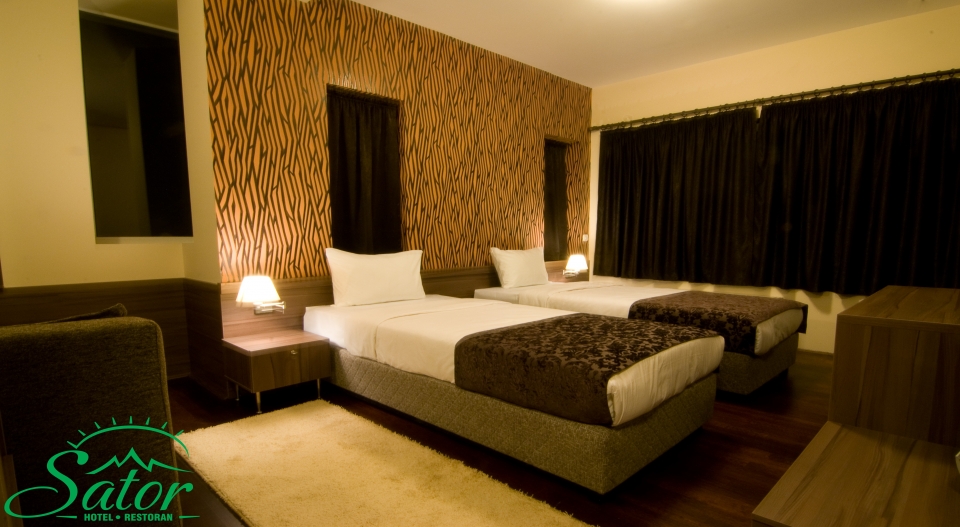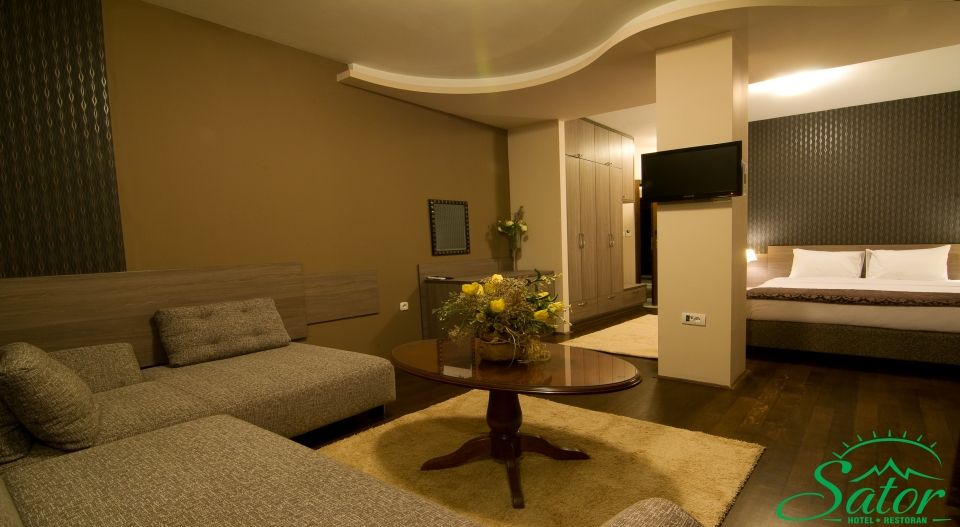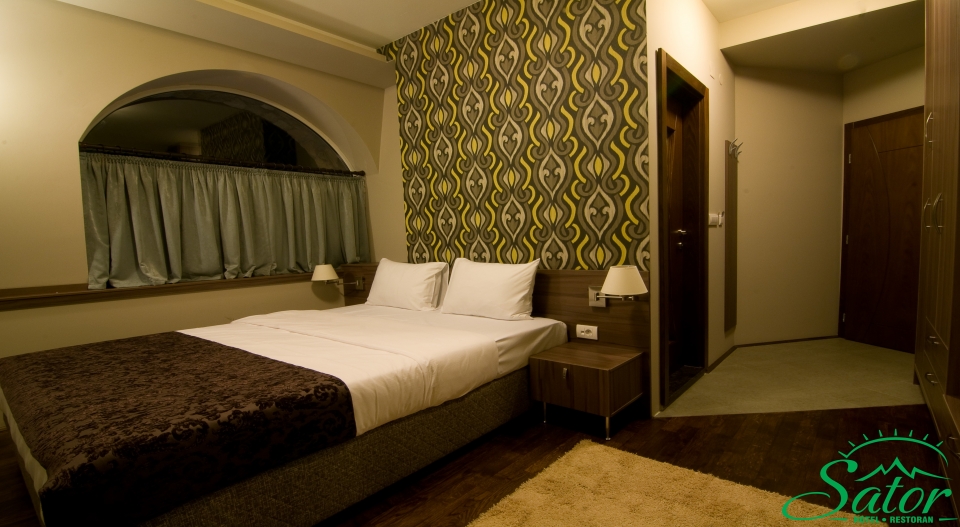 hotel restaurant shator bitola
Hotel "Sator" represents a capacity of the third category (3 stars)*** which is completely adjusted ambient that fits in the external and internal apperance of the envroinment that is surrounded by. The unusual arhitectonic image in the space by the architect and the designer allows to all guests during their stay in the hotel to feel it, that is each visitor to feel the warmth and the soul of the object in all its parts. The hotel position itself is on North-East part of the mountain Baba and the National park Pelister; it enables a view to the Pelagonija valley, the city of Bitola and its surrounding, which certainly will not leave you indifferent.
The fact that surely separates the hotel "Sator" from the rest of the objects in our country and the region, is the warmth, peace and tranquility which from the first arrival and the first contact conquer the heart and soul of each well intentioned guest. The cheerful smile and the traditional hospitality of the hosts and all employees combined with the untouched natural beauty with the luxury of colors and odors and the possibility for walking on the numerous walk paths, viewpoints, biking tours, ethno visits, eco exursions and Alpinist`s routes complete the feeling of each visitor that he/she is on the right place where active vacation can be experienced in the nature.